Don't miss our annual inventory sale of 20% – 60% storewide June 23rd through 30th. We have wood looks, kitchen backsplashes outdoor tiles, stone looks, modern concrete looks, bathroom accessories, vanities, tile trims, setting materials and much more! Check out our Facebook page or call us at 322-2100 for more details.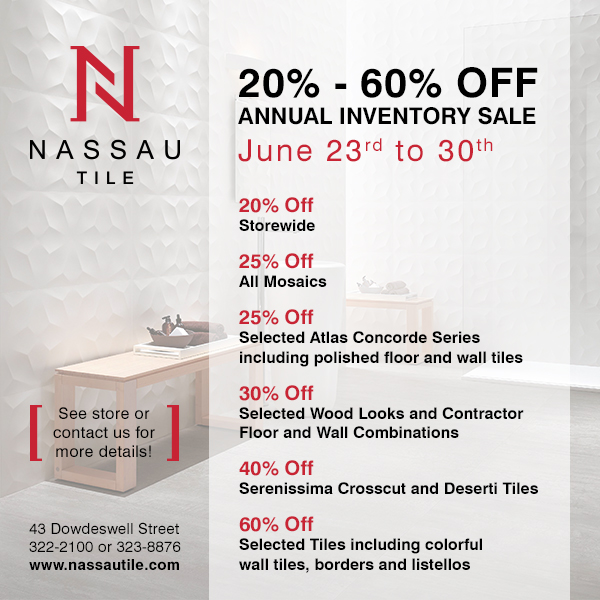 You can always expect something new and innovative from Nassau Tile. In fact, that's what you have come to rely on us for. And, now, more than ever, we know the convenience that you need for your busy lives. We are expanding our product range to include shorter lead times on items from US based manufacturers. But, we are also including more decorative tile trims, bathroom accessories and double sink bathroom vanities so you can find everything you need in our showroom with the customer experience to complete your projects quickly and on a budget.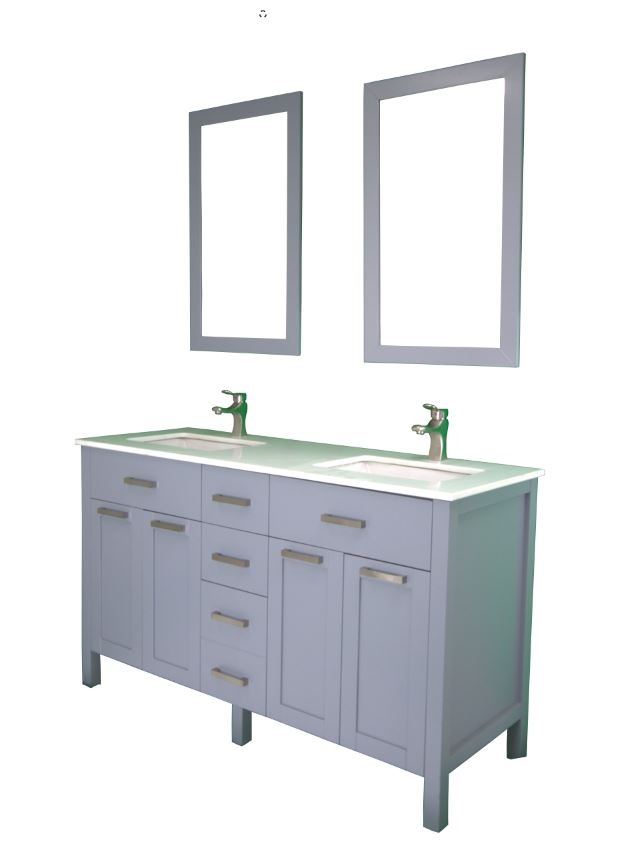 This month is all about showcasing our darker tones. Contrary to popular ideas, a dark floor can actually enhance a space and make it seem larger. Pictured below is the wood look Naturalia Ebano in size 6 x 36". We absolutely love combining this with textured white wall tiles or for use in bedrooms for a cozy, intimate and relaxing vibe. And, of course, as with everything in stock, it is on sale just for you!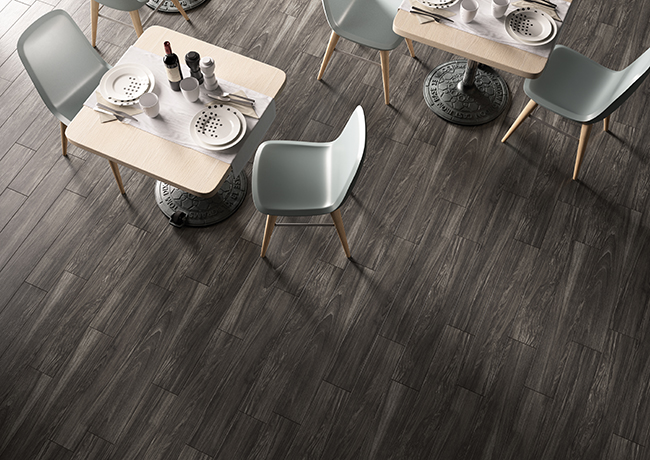 We are always inspired by our customers and our specialty is incorporating your design needs in a practical way for a unique, one of a kind space. A customer came to us with the idea of using a wood look as a backsplash. We instantly loved it and although it presented some challenges in terms of sizing and cuts, we think the results speak for themselves. The elongated, gray wood look tiles beautifully pick up the modern white cabinets and countertop. With the longer size, there are minimal grout lines making cleaning a breeze.
Tell us what you think of the results pictured below. Why not try out one of our wood looks for your kitchen backsplash or even bathroom walls?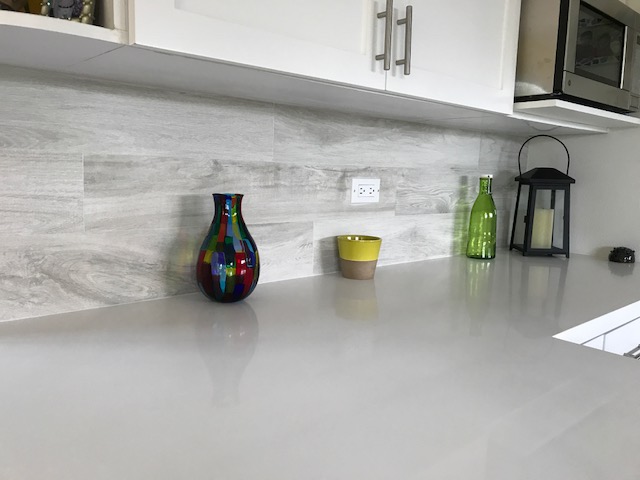 Summer is certainly here and what better time to head outside for a family bbq or pool party? One of the perks of the Bahamas: the year round outdoor living! With our inventory sale, it is easier and more affordable than ever to renovate your patio or backyard space. The Artica series is the perfect choice with midtone colors sure to pick up on our natural elements and practical non-slip finish which also transitions beautifully to an indoor finish for a seamless flow from inside to outside.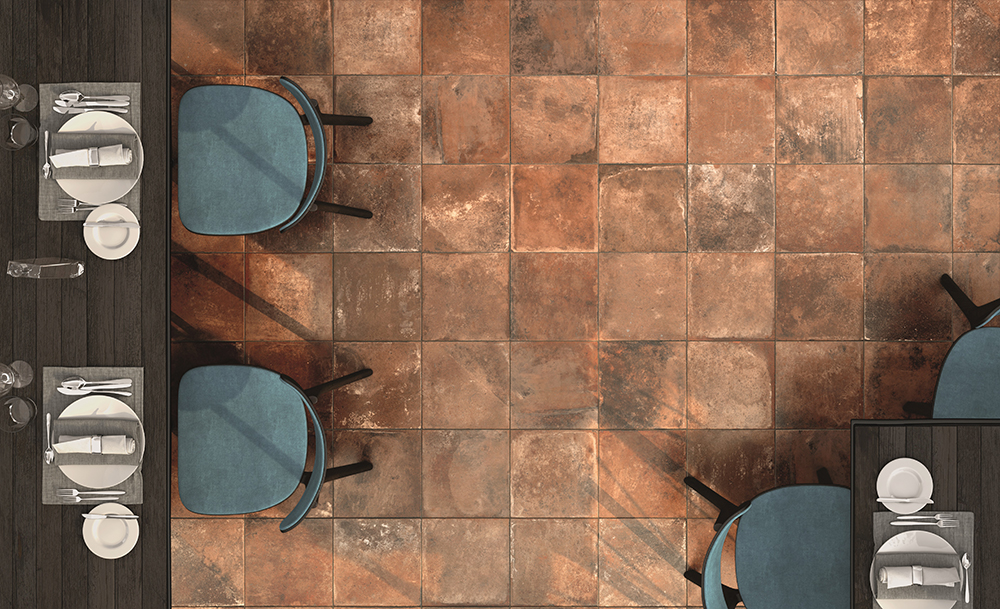 We are seeing an enormous influence of mosaics but not just for backsplashes and bathrooms. They make intricate works of art for your living room or even as a headboard in your bedroom. Think beyond the classic ways to integrate mosaics into your design space. Featured here is the Mini Natural Stone Cream interlocking mosaic used to create a sort of fireplace effect.