We are here for EVERYONE affected by Hurricane Irma in our beautiful island chain and have some specials to help hurricane victims get their homes back in order. Stay tuned to our Facebook, Instagram and Tile Style insider to be the first to get all the details.
On another note, we are excited to share the launch of our new website with all of you. Just click on the picture below or go to www.nassautile.com to see our gallery of products, learn more about our history and how we can help you. Leave us a comment to let us know your feedback on the new site or how we can serve you better!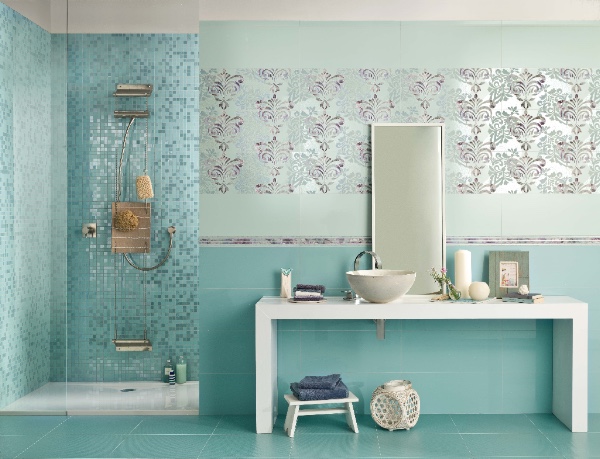 Always looking ahead to the latest trends and design inspiration, we have a brand new powder room display in our showroom just for YOU!
We selected a stunning polished Calacatta porcelain stoneware from Novabell along with the matching chevron mosaic, but that's not all! We have combined it with the My Space Cognac 9 x 36" wood look in a stacked pattern AND a beautiful 48" gray vanity from Priele designs.
We know that combining a wood look and marble look may seem unconventional but as you can see it works perfectly. That's why you can always count on us to bring you the latest cutting edge designs.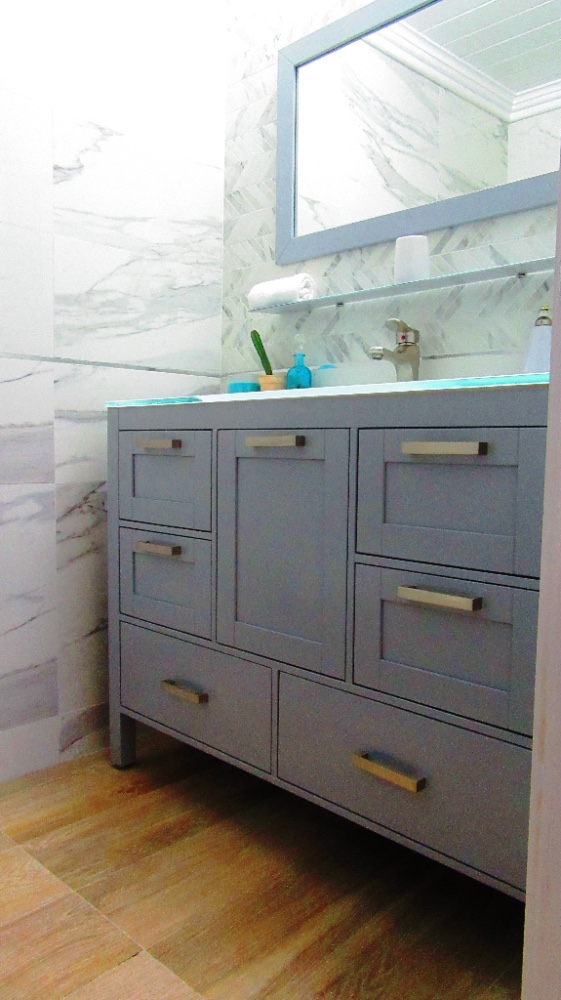 This month, we are here to help you with our September Savings and Hurricane Relief specials. One of our exclusive specials is 20% OFF all of our bathroom vanity sets in stock. Our Italian designed Priele vanities are stylish and practical with lots of storage space for extra towels, soaps, lotions and everything you need to pamper yourself. We offer a wide selection in white, espresso or gray and with glass or white ceramic countertops. Just give us a call: 242-322-2100, send us a whatsapp: 242-445-0511 or visit our showroom to see our selection.
We live in one of the most beautiful countries in the world and with storm damage over the past few years and the recent passing of Hurricane Irma, there is rightfully a HUGE emphasis on green living.
We only source from responsible manufacturers and many of our products contain recycled material.  You can make a difference in the environment simply by using our porcelain tiles in your next project!
Porcelain has the longest lifespan of ALL flooring materials and with the wood looks in particular, you are helping to save acres of rainforest. Be sure to ask us about the endless possibilities with our green products the next time you visit our showroom.
BONUS: Porcelain tiles stand up very well to rain and water, making our porcelain lines an ideal choice for your island home or business.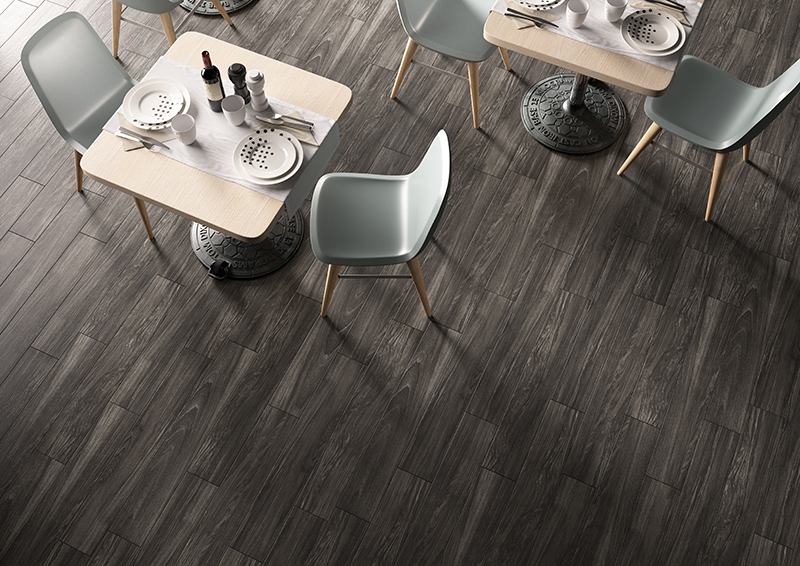 Our Featured Outdoor space this month is not brand new but we are certainly seeing it become a style trend for residential spaces. The Avant Silver Outdoor has been used in commercial spaces but with grays crossing over to be a bit warmer, we are starting to see more and more home owners incorporate grays into their spaces. We love the Avant Silver because it is non slip, eco friendly, easy to maintain, Italian designed and manufactured (of course!) and IN STOCK NOW!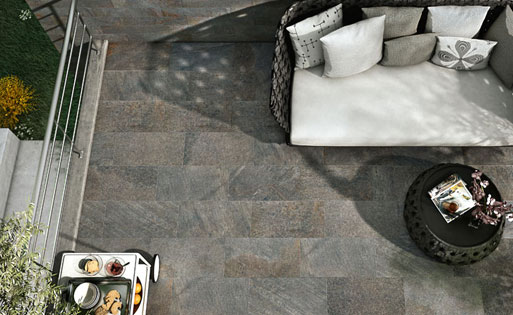 Our Featured Indoor space for September is a stunning remodel of a kitchen, living and dining area. While not an entirely open space, our customer wanted a seamless transition between the rooms since so much of the family's activities are centered around the kitchen and living area. The My Space Cognac from Novabell gives the space warmth and is also practical, affordable and easy to maintain. We can just imagine all of the wonderful family gatherings that will take place in this beautiful home over this upcoming holiday season and are so pleased to have helped bring this space together.