Sale! Sale! Sale! That's right! We are bringing you HUGE savings with our Pre Holiday Sale happening October 23rd to October 28th.
You can save 20% off EVERYTHING in stock with deeper discounts on selected items of up to 60%. We are giving you the opportunity to beat the rush and get your home holiday ready! We have wood looks, stone looks, mosaics, backsplash tiles, outdoor tiles, bathroom tiles, tile trims, setting materials, vanities and cleaners ALL on sale!
Call or email us to get your quote started. And, to make it even faster, whatsapp us at 445-0511!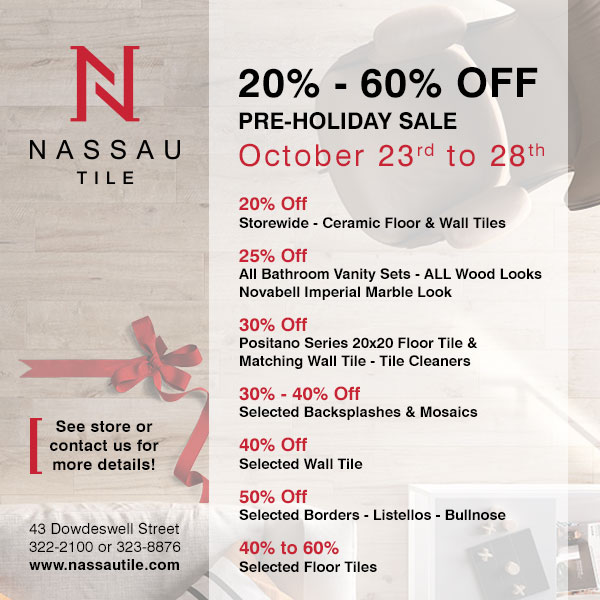 We recently introduced the Block Bianco Outdoor version in size 12 x 24, and now we're adding this beautiful subtle limestone effect porcelain stoneware in the indoor matt version to our collection.
With the Block series, you can create a light and airy seamless transition from your indoor to your outdoor space. And, with the versatile 12 x 24" size, you can add texture and variation by staggering or stacking it, also great for an added style element to bathrooms. As the tile experts, we're here to help your space POP by adding an accent mosaic. Visit our showroom to check out the New Block Bianco indoor version and some of our other new arrivals.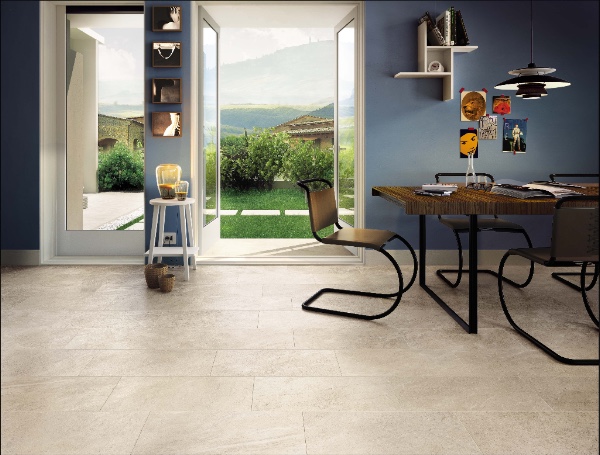 By now, so many of you know the advantages of porcelain tile – it's eco friendly, easy to maintain, and durable. For this month's Tile Spotlight, we are featuring one of our more popular lines: Positano porcelain stoneware. The Positano is a timeless stone look that we keep in stock in size 21 x 21" along with a matching wall tile. And, for our Pre Holiday sale, we are featuring the Positano series at 30% OFF! The Positano is perfect for upgrading any space and especially for investment properties or rentals with these incredible savings.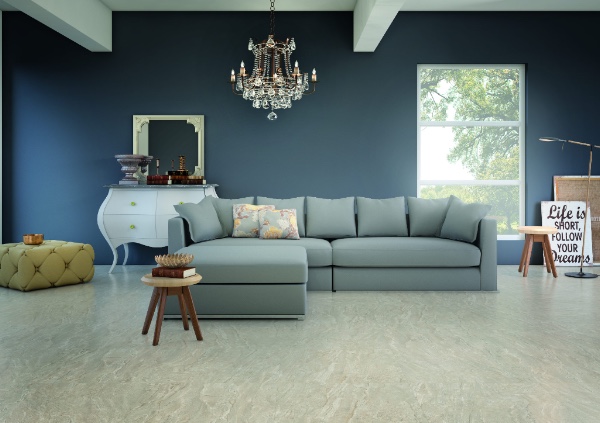 We have had a lot of questions and inquiries lately about how to upgrade investment properties or rental properties. We keep a variety of lines in stock for exactly this purpose and our Pre Holiday Sale is your perfect opportunity to complete that rental space for the Winter season.
Simply by tiling your floors with our porcelain or ceramic lines, you are instantly adding value to your property. For an added boost to the value, focus on the kitchen and master bathroom since this is where you will get the most return on investment. Pictured below is our Positano series in the Blanco colour which will instantly brighten any space. And, by focusing on light neutral tones, it will appeal to all potential renters or home buyers.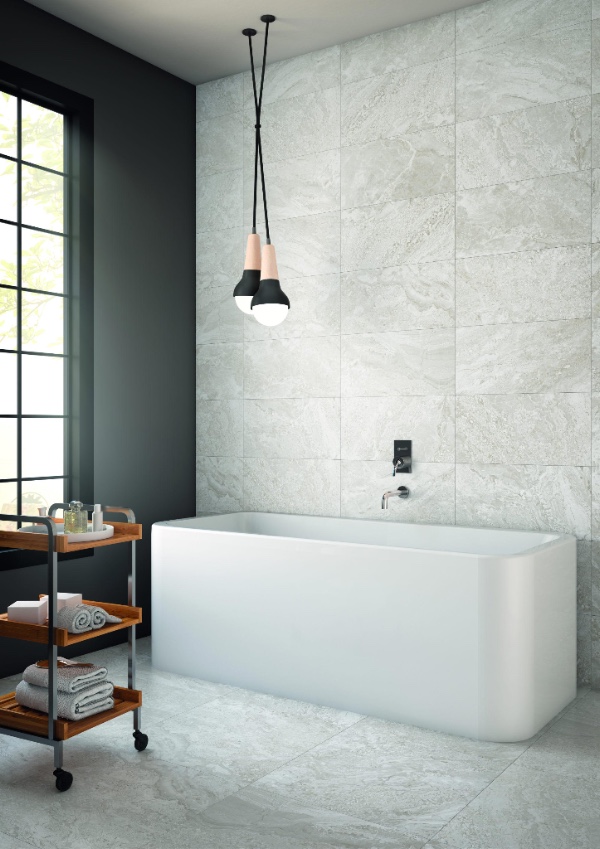 The finishing touches are what makes your house a home. So often these small details get overlooked and that is where we come in as the tile experts.
Our Featured Outdoor space is actually a finishing detail that makes a true difference: tile trims or edge pieces. For outdoor spaces such as entryways, sidewalks and patios, there can be steps or edges. And, we almost always have questions about how to finish those edges so you do not see the cut piece of tile and just to give the finished look that you want for your home or office. For outdoor spaces, the nicest way to finish off these edges is with a tile trim. You can get these new styles of tile trims in metallic finishes or even the new Maxi Soho finish to blend with your terra cotta, wood look or stone look porcelain tile and now available in a non slip outdoor version.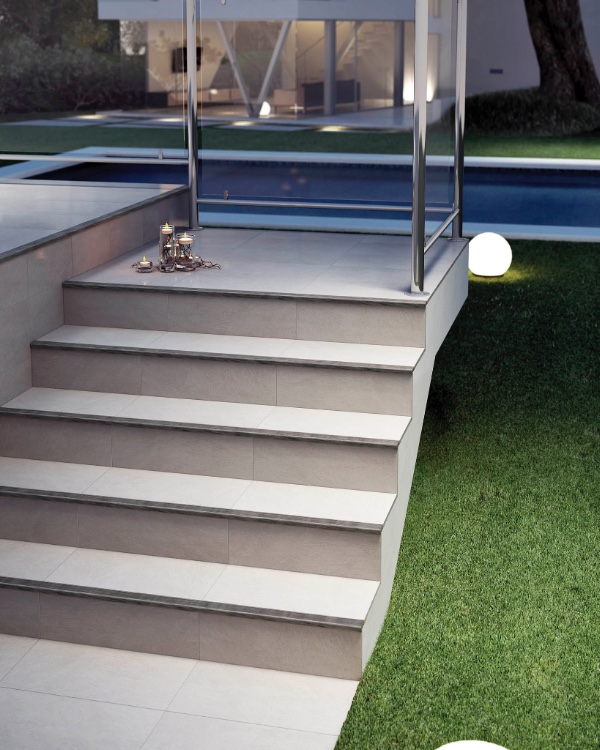 Our Featured Indoor space this month is from a customer's completed master bathroom. We are thrilled with how this space came together. Our customer wanted a clean, modern design but also practical for a married couple sharing a bathroom.
They selected a simple white subway tile for their showroom walls with a white accent mosaic. And this contrasts beautifully with the gray cement look 12 x 24" floor tile. They also needed a lot of storage space and the double sink vanity was the perfect solution.