We have certainly been getting in the spirit of the holiday season and hope you are too. As our Tile Style insider VIPS, you can bring the joy of the season into your home with our Christmas sale! We are all stocked up with mosaics, vanities, wood looks, marble looks and all the technical products you need to fill your home with holiday cheer! Be sure to stay tuned to our Facebook for some exciting online only Black Friday and Cyber Monday specials as well.
Remember you can whatsapp us on the go at 445-0511!

We have been talking a lot lately in our past few newsletters about incorporating different shapes and textures into your design.
We have introduced even more NEW mosaics to our accent range. As you probably know all too well by now, mosaics are an easy fix up to any kitchen, bathroom, spa or pool space. Our NEW  arabesque or lantern pattern mosaics add the perfect touch of timeless sophistication. They are in stock now and sure to wow!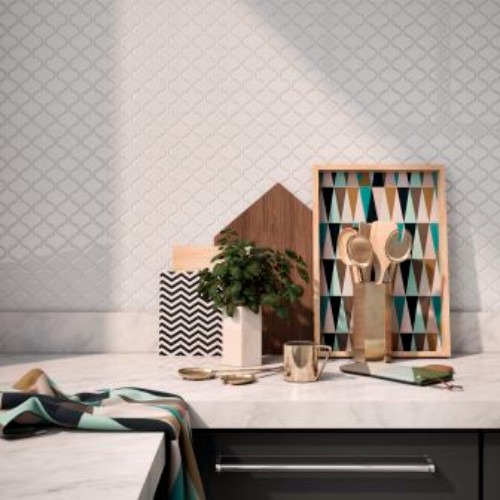 Our Tile Spotlight this month is definitely on wood looks. How could we possibly highlight anything else this holiday season? The beautiful Legn Ceer 6 x 36" brings warmth into your home for all of your family gatherings. It is the perfect mid range neutral tone for family rooms, open kitchen, living room and dining spaces. Wood looks will continue as a trend into 2018 and beyond so this is also a great timeless design choice. Of course, the Legn Ceer is back in stock just in time for our sale.
A good design absolutely should pop. Did you know that you do not need a complicated design or lots of different accents to achieve the wow factor?
Taking inspiration from our Italian manufacturers and designers, the most stunning designs may only use 1 accent piece well placed for maximum impact. And it may not necessarily be an entire wall. Tiles now have so many different variations from each piece to piece to give the realistic look of stone, wood or cement that the main tile on its own is a show stopper! Our showroom is full of examples of how you can achieve this in your individual space just like the beautiful Sunrock Travertine Almond shown below.
And we are here to make sure your spaces always pop with our expert advice!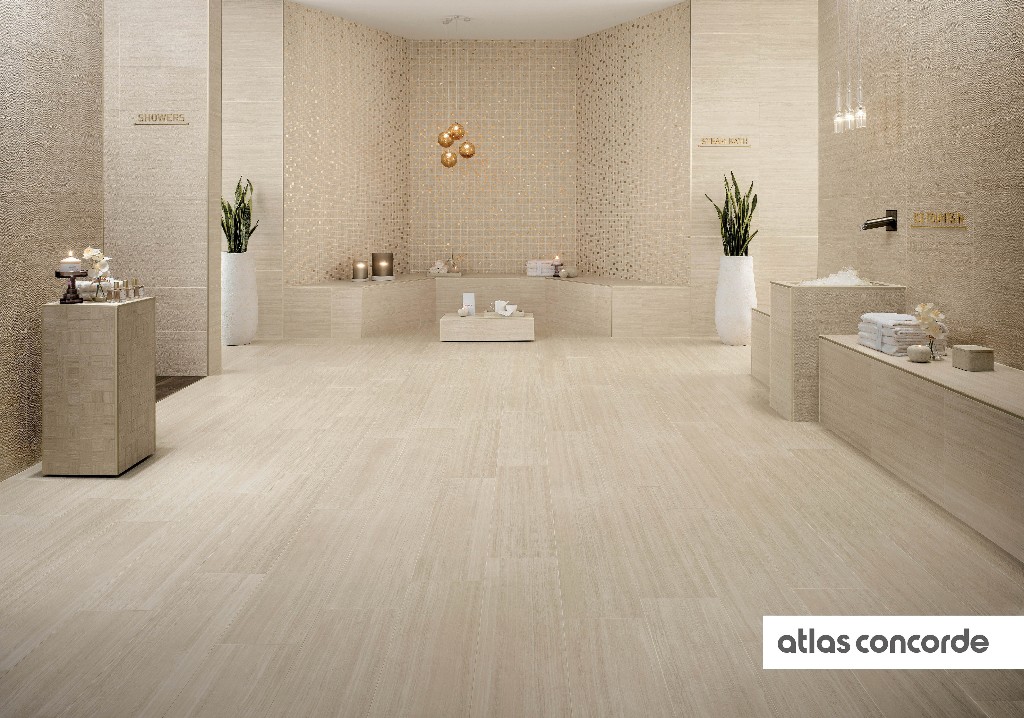 Subtle limestone looks will reign supreme in 2018.
Although not a new addition to our stock range, the Block Bianco Outdoor 12 x 24" was certainly ahead of the trend. The slip resistance on this outdoor tile makes it suitable for any outdoor space be it pool or patio. And now with a matching indoor tile we featured in last month's newsletter, your design can flow straight from outside to inside.
So get ahead of the trend this holiday season with our Atlas Concorde Block Bianco indoor and outdoor tile.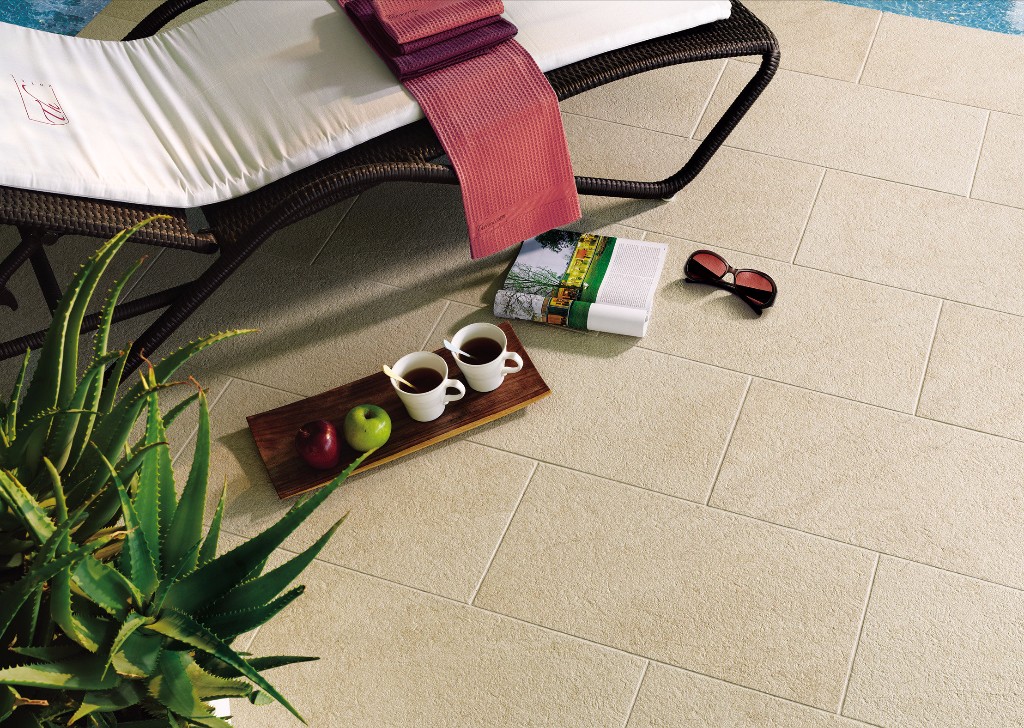 The Imperial series from Italian manufacturer Novabell really shows off the beauty of marble. But look closer- it's NOT actually marble!
It is actually porcelain tile. We love the new Crema color featured here below. The Imperial Crema has a wide range of variation from piece to piece just like marble. Its polished surface and rectified finish make it a very timeless and sophisticated design for any space. And of course it is included in our storewide sale!