We are celebrating 88 years as a proud Bahamian business and we couldn't have done it without you! On behalf of the entire team, thank you very much for being with us every step of the way!
What better way to celebrate than with a HUGE Anniversary Sale!? Everything storewide is 20% off with selected items ranging from 20% – 60% off! Get your "To Do list" ready and visit our showroom to speak to one of our tile experts. And, because you're a part of our exclusive Tile Style insiders, you can enjoy these incredible savings during the WHOLE month of March!

We know you've heard all the hype about large format tiles! Now you can see what it's all about with our introduction of the new Sovereign series from Novabell in size 32 x 32". The Grigio Chiaro color is just the right tone of gray for both your home or office space. To truly appreciate its beauty, visit our showroom and see it up close. Our tile experts are on standby to guide you throughout the process and recommend the right setting materials for installing large format tiles.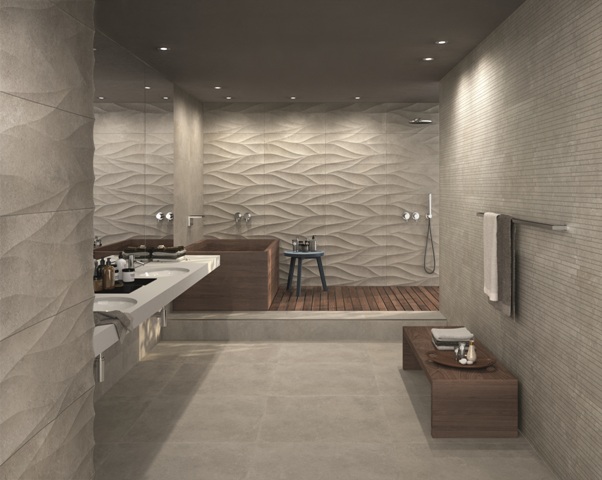 Budget woes, no more! We know the difficulties of staying on budget for any construction project, especially your home.
That's why we've introduced our special contractor series and designs at attractive prices.
This month, our spotlight is on the Positano Gris polished. The series is versatile with options for both a matt and a polished finish in sizes 12 x 24" and 24 x 24". The subtle veining and colors are a great design choice for any residential or commercial space. And of course, this gorgeous style will be 20% off during our SALE!
There are endless layout designs for rectangular tiles especially wood look tiles?
Wood look tiles like the Ocala Maple pictured below can be installed any way you like. You can have a herringbone pattern. You can stagger them or have them all aligned for a very contemporary feel. You may even have borders or have to change the direction of the tile from room to room.
There are pros and cons to all of these layout patterns and a lot of it will be determined by the shape and size of your actual floor space. What do you do if you're not sure which design pattern is right for you? Just ask us. Our tile experts are standing by to walk you through all of the possible layout patterns and help you make the right choice for your space.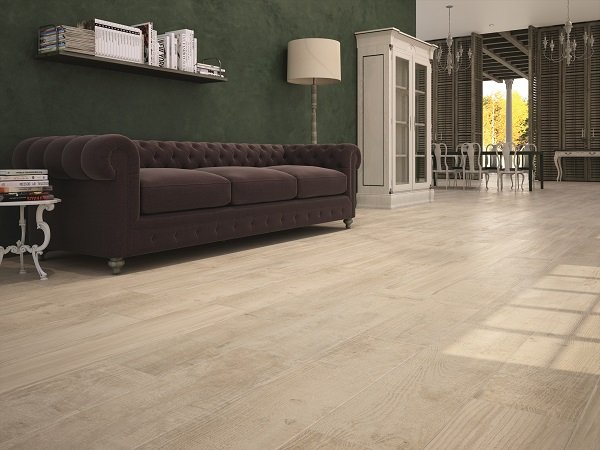 Our Featured Outdoor tile this month is the Materia Rosso and we're now introducing the Rosato color – a great choice for any patio, pool or deck area with its excellent non slip grip surface.
We just love the terra cotta colors that add a Mediterranean touch to your home and perfectly compliment year round outdoor dining and entertainment.

Our Featured Indoor tile this month is the elegant Imperial Crema from Novabell. Now more than ever, you can achieve the sophisticated look of marble without the high price tag!
Our Imperial Crema has a matt and polished rectified version in 12 x 24" and showstopping lantern mosaics to match. Just imagine stepping into this luxurious spa right in your own home! And as with everything else in stock, the Imperial Crema is 20% off during our Anniversary Sale!