We all need a space to relax and unwind so make her dream space into a reality with Her Favorite Things! Create her dream bathroom or a kitchen backsplash that really pops on a budget. ALL vanities, mosaics and backsplashes are 25% off from February 8th to February 10th! Get creative with mosaics for shower floors, pools, kitchen backsplashes, and fireplace feature walls and let our tile experts find the perfect combination of wood look porcelain tiles and vanities to really bring her whole space together!

Wood looks, wood looks, wood looks! With our exciting promotion this month, you need to be in the know about the latest wood look trends. Longer wood look planks are definitely dominating the design scene and they are being used more and more for outdoor areas. The My Space Cognac antislip looks like a real wood deck and has a top industry grip rating so you and your family are safe. Pro Tip: Look for even longer planks in 60″ and longer AND we already have these on display in our showroom and available by special order.

This month, the spotlight is definitely on our Italian designed vanities. These all in 1 sets come in gray, white and espresso with either glass or solid white countertops. These one of a kind freestanding vanities have it all: sink, faucet, cabinet, ample storage, mirror, glass shelf, popup drain, doors with slam guard hinges and soft close drawers. What more could you ask for? Hurry in and be sure to catch our 25% off ALL vanity units in stock from February 8th to February 10th!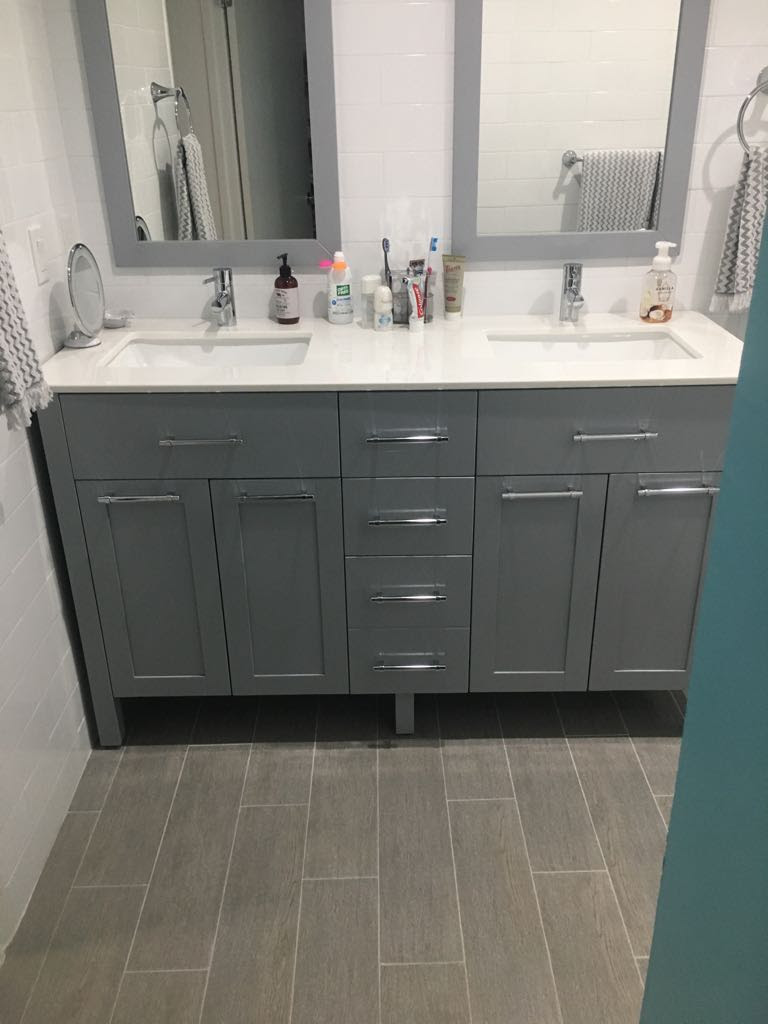 Did you know that the initial cleaning of your new floor after grouting is crucial to keeping it looking brand new? We get asked about maintenace all the time so here is our pro tip. After grouting, there is a sort of haze that sits on the surface of porcelain tile which is just residue from the actual grouting process and general dust. The haze has to be properly removed so you can really show off your new floor. That is why we recommend the FILA Grout Haze Remover as your first initial scrubbing. You just dilute it, scrub it in and then either vacuum up the dirty solution or just mop it away! That's it! Just a few easy steps to keep your floors looking brand new for many years to come!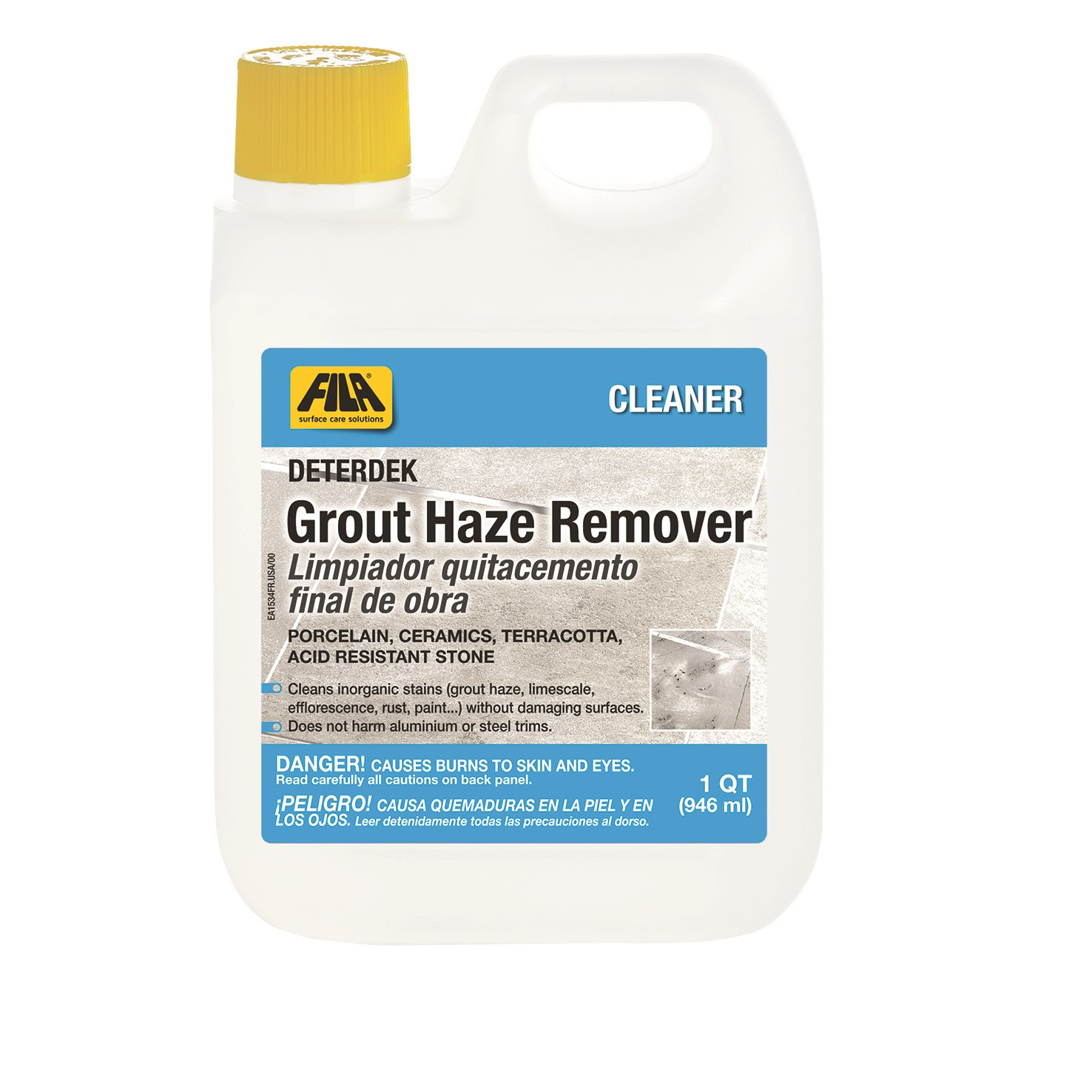 Our featured outdoor space is from a customer's Reflecting pool. And it is no surprise that we have selected this project with the Fiji mosaic for February. The Fiji mosaic is the perfect accent to our aquamarine waters and that makes it ideal for any pool or outdoor area. The Fiji is a glass mosaic with mixed blue and aqua tones and a rustic edge. The glass is what makes this mosaic stunning and the colors really shine underwater.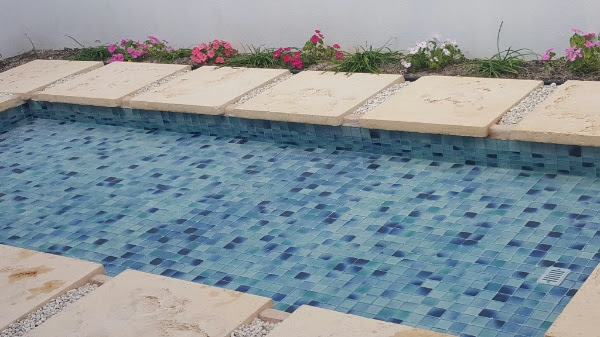 We predicted in our last newsletter that whites and grays are here to stay! And it is no surprise that our customer chose a white and gray theme for this breathtaking bathroom. We used the Imperial Calacatta chevron mosaic in the shower. The chevron accent adds an eyecatching wall accent set off by the Carrara Hexagon shower floor tiles. And of course the wood look floor tiles outside the shower and the gray vanity tie the whole space together. We LOVE how this bathroom turned out and especially how the design came together with practical use of space and storage solutions.