We have gone mosaic crazy! And not just us, the entire design industry. Mosaics are an ancient tradition and our designers keep finding ways to re-invent them. They are versatile as shower floors, borders, separators, accent floors and walls and general conversation pieces. We are really seeing mosaics break through the mold with intricate designs used in 3D effects and even to produce a wood effect like the Tulip Hexagon wood effect mosaic featured below (now in stock in a vibrant blue colour!)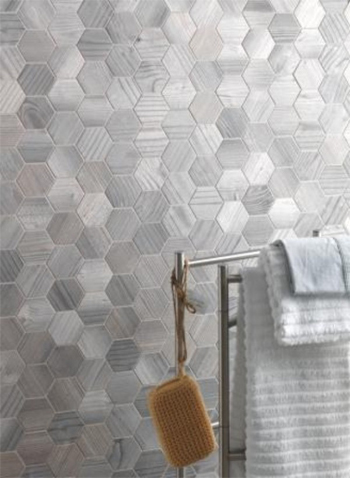 We all love a bit of fun so why not bring some of it into your designs? Our range of new hexagons in a cement look gives you a great opportunity to showcase your creativity. You can combine the beautiful white cement Calce color with the varied Epoque deco piece. Or maybe you'd like to create an entire floor or accent wall out of the Epoque deco. Either way, there is plenty for you to explore with our new Vintage + collection.

Our Tile Spotlight this month features some of our discounted sale specials! For the month of August we have selected ceramic tiles like the Napoli Beige pictured here discounted at 20% off! You don't want to miss these savings. Along with our ceramic collection, we have some wood looks and wall tiles discounted from 20% -35% off. Call one of our tile experts today and for your convenience, you can also whatsapp us on the go: 445-0511.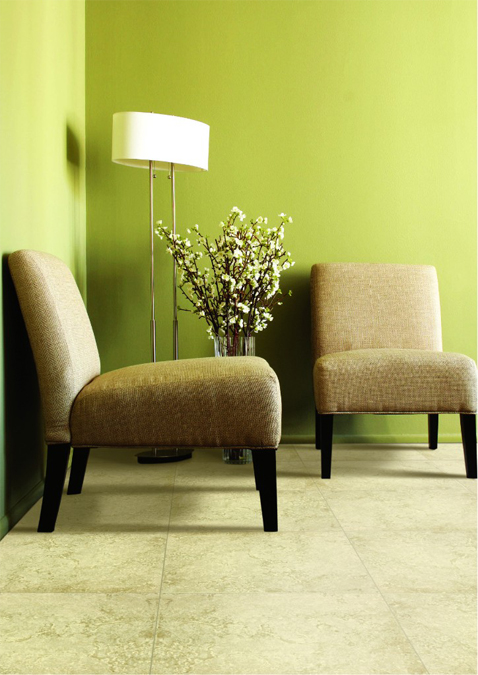 It's the finishing touches that make all the difference with design! We are here to help you with all of the fine details that truly set your design apart. One of those finishing touches is tile edges. You may need to finish an edge on a baseboard, staircase, countertop, kitchen or bathroom wall, pool/patio/entryway just to name a few examples. Our line of Maxi tile trims gives you the perfect protection to your edges as well as hiding any pesky cut pieces and to simply complete the overall design. Be sure to ask about our exclusive line of tile trims to really put the finishing touch on your next project.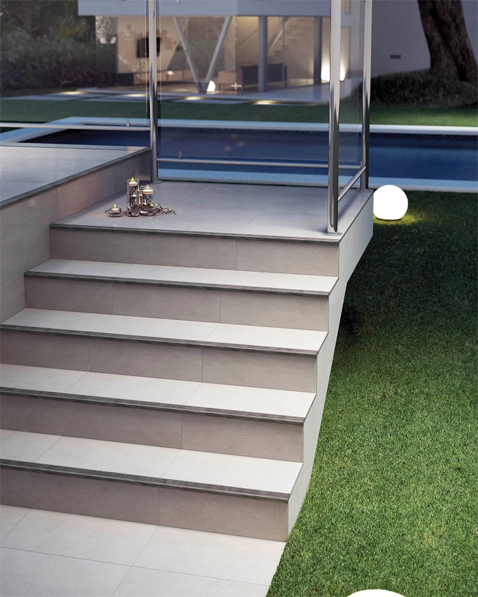 Summer is certainly in full swing and that means pool gatherings, party in da backyard, grill outs and just overall fun with friends and family. Our full range of non slip tiles gives you the reassurance that your guests, children and pets will be hosted safely. And, you don't have to neglect style for practicality! Featured below is the newest addition to our non slip collection: Luberon Cotto Grip 8 x 16".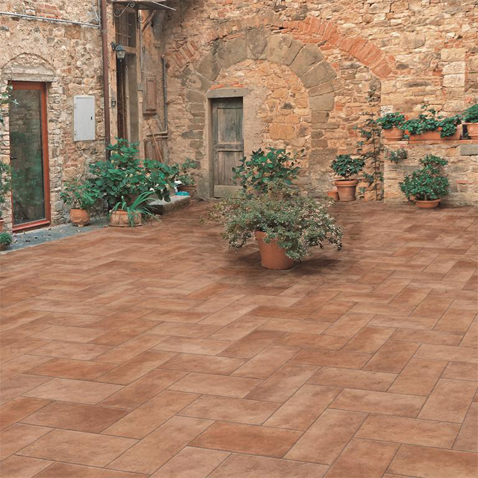 Our featured indoor space is the incredible My Space Bamboo from Novabell! We love this particular wood look because it really opens up any space and creates a light, airy vibe. Perfect for your island oasis! Apart from the overall ambiance, the My Space Bamboo is now in stock in 2 SIZES : 9 x 36" and 6 x 36" for even more versatility and unique designs.  Just imagine your floor with intricate herringbone patterns or the simply elegant staggering of 2 different widths for a very realistic wood effect.